Virtual SNF Run 2020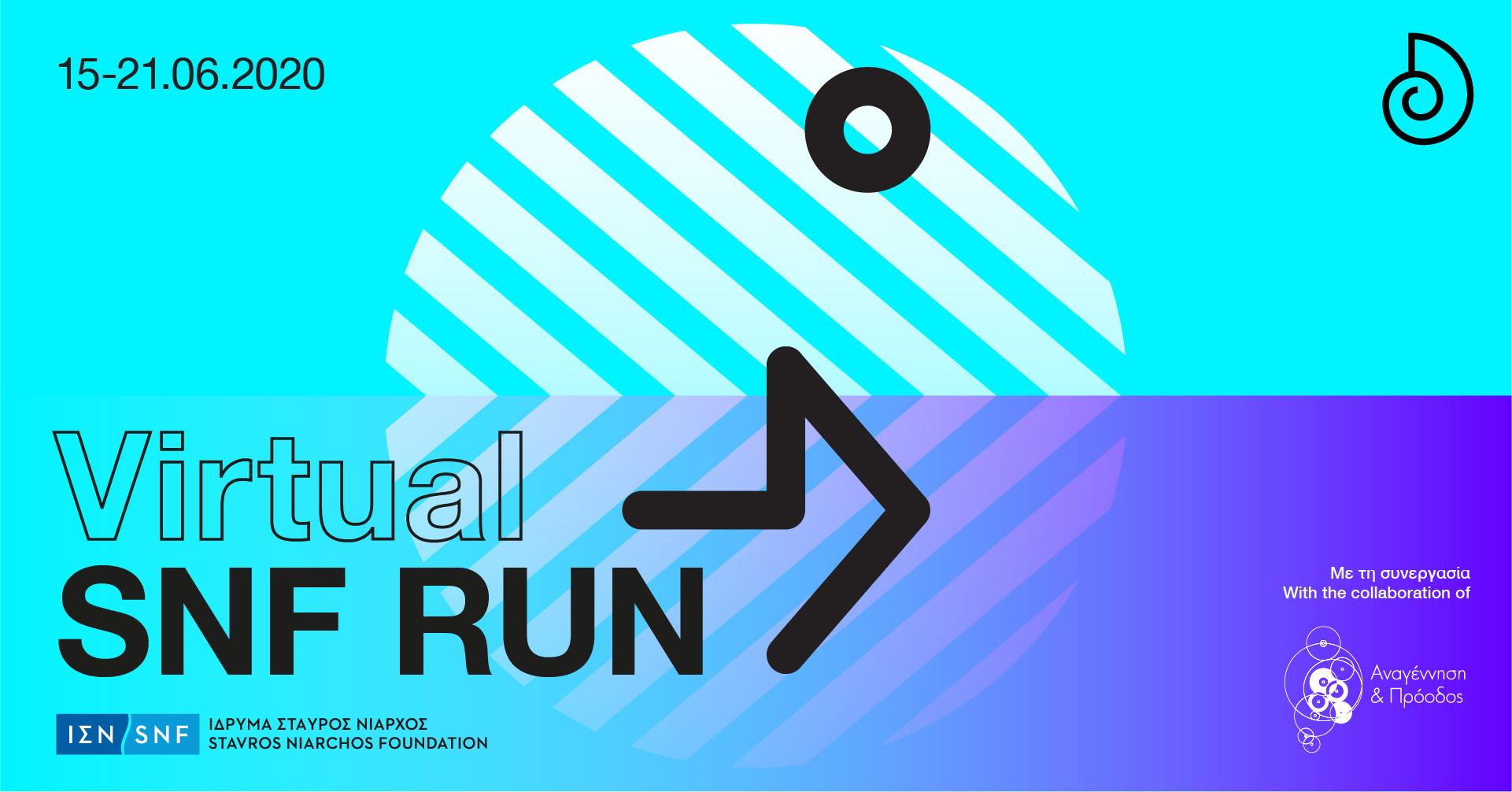 15-21 June 2020
Registration is open—sign up now!
5 Km – Wherever, however, and with whoever you want!
Whether you're an occasional jogger or a seasoned ultramarathoner, now's your chance to lace up those sneakers for a good cause. In the 5K Virtual SNF Run, you pick your own route, and keeping our distance, we'll go the distance together to support 81 hospitals around Greece.
The recommended minimum optional contribution for participating in the race is €5, which will go towards supporting your choice of one of 81 hospitals across Greece. Your donation will go even further with the additional contribution of twice as much again from the Stavros Niarchos Foundation (SNF), tripling the total amount given to hospitals.
The more the merrier at this year's Virtual SNF Run! Challenge your friends to run with you: "I'm running 5 kilometers for a good cause. So can you!" Together, we'll cover the map of Greece with snapshots from the race.
More information here. Facebook event here.